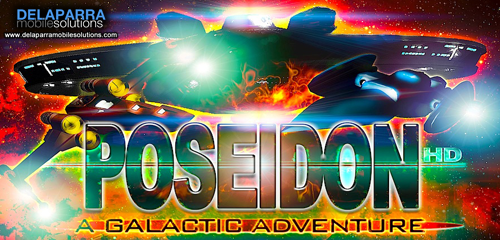 Welcome to POSEIDON: Space Wars Galaxy Fighter
A simple and free racing shooter game through the vast universe and cosmos battle! Shoot evil aliens and destroy the enemy!
An intergalactic adventure has begun on modern planet Zirov, where a combat race through the universe has exploded for freedom! Fight several angry enemies that will try
to crush you in your fantastic journey through space, fighting psy fi galactica wars in a run through the stars, galaxies, comets and asteroids. In this cool and fun free game, you will savor like a gentleman the candy taste of victory, when you get to run away in your extreme armor construction alien ship, racing through the stars and having a lot of fun!
Watch out for meteorites and asteroids on your way to freedom!
App features:
3+ obtainable characters to fight the bad guys! (More to come in updates)
7+ different type of enemies that can destroy your ship
Non stop action and 3 different type of coins in the game that will help you get more characters to fight evil
Killer music & sound effects to blow your mind
NEW FEATURES COMING SOON!
Only the best free and fun games with DE LA PARRA Mobile Solutions.