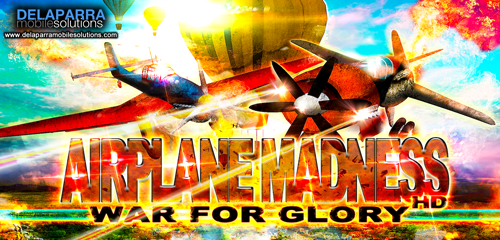 FOR ALL AIRPLANE RACING GAMES FANS WE BRING YOU THE ORIGINAL GAME FOR YOUR PHONE OR TABLET ON ANDROID:
AIRPLANE MADNESS: War for Glory
Free racing shooter game in clouds! Super fun and simple game that won't occupy much of your device's internal memory or sd card.
Ladies and gentleman, here's the story...
It's 2018 and civil war has begun in the modern city! Flying is the only way to run apart from chaos. You will have to fly through Megalopolis and perform evasive a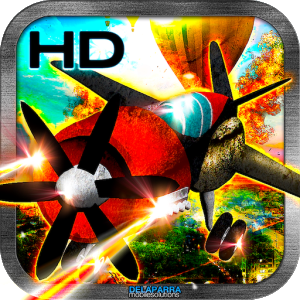 ction, escaping from psycho flying enemy planes and balloons that will try to take you down while having a dash of adrenaline and fun! Fight as the best jet fighter in the universe but using a retro looking airplane with special construction and run away from madness before getting taken down!
Escape and save yourself in this powerful action game with endless fun!
App features:
6+ obtainable characters to fight vs flying enemies! (More to come in updates)
8+ different type of enemies that can destroy your airplane
Non stop action and 3 different type of coins in the game that will help you get more airplanes to fight evil
Killer music & sound effects to blow your mind
NEW FEATURES COMING SOON!
Only the best free and fun games with DE LA PARRA Mobile Solutions.