Total security and privacy with GPS, photo and emergency alerts that you can send up to 10 people through E-mail, SMS and more in a free app for Android. Enjoy sharing vacation data such as location and photo with friends and family in an all inclusive app in Spanish.
GUARDIA GPS: Emergencia en Control
Safety measures exponentialized!
Set up up to 10 receivers and get help as you send them instant notifications with a personalized message as an SOS call and let everyone know where you are exactly and how the place you are at looks like. You will be able to provide practical information to your receivers in total privacy so that they can contact the authorities and help you in an emergency. Use "Localízame" feature to know where you are in exact GPS coordinates and share your location instantly. *This app does not replace your local emergency service. * Cellular Data charges may apply.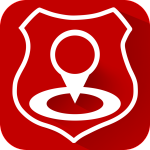 Share the details of your vacation or journey and let your contacts discover your adventures by sending GPS coordinates, a photo of the restaurant or attraction you are visiting, and a personalized message to say hello. Share your world with friends and family and stay safe with GUARDIA GPS in Spanish.
Extend your security with our app which is compatible with most Android devices and screen sizes!
App features:
Extreme GPS sharing features: Emergencia, Localízame & Compartir
Emergency Notifications with GPS, photo and personalized message
Add up to 10 contacts for each sharing feature within the app
Add contacts manually or manage your device contacts with ease
Use the default messages or write your own for each sharing feature individually
Share through E-mail, SMS and more
NEW FEATURES COMING SOON!
Video sharing
Google notifications
Only the best free security apps with DE LA PARRA Mobile Solutions.