Learn and enjoy while you read e-Books for free in Spanish with the ultimate e-Book reader & preview store.
CEREZO E-BOOKS: Tienda y Lector de Libros Electrónicos
Education of the future!
Experience a new way to learn from the most prominent minds in Latin America and their publications in e-Book format. Try before you buy and get 3-4 chapters for free with this amazing e/Book reader app with the quality of Cerezo Editores® (http://cerezoeditores.com) and their publishing team.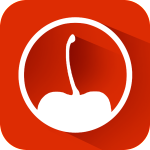 Enjoy using bookmarks and keep your favorite lecture at hand in a clean and intuitive interface with incredible compatibility with Android smartphones and tablets.
Fast & easy to use, Cerezo e-Books is an amazing choice for mobile reading! Take advantage of our constant update in our title repertoire and discover new books to read wherever and whenever.
App features:
Clean design with easy to use interface
Choose from a variety of subjects constantly updated
Use integrated bookmarks and keep track of your lecture
Get to know incredible courses and everything in Spanish
Discover new titles of prominent authors in Latin America
NEW FEATURES COMING SOON!
Book rating
More chapters for free
Only the best free educational apps with DE LA PARRA Mobile Solutions.